I really enjoyed Patricia Bradley's newest release, Silence in the Dark. This is the fourth book in her Logan Point series, but this one starts out in Chihuahua, Mexico!
We don't see many books set there so I asked Pat how she researched the locale and here's what she had to say:
"Since I've never been to Mexico, I had to talk to a lot of people who had, particularly to Chihuahua. From all the photos I found on the web, it is a beautiful area."
Here's one I found:
Of course, as beautiful as it looks, after reading the book, which involves drug lords coming after the heroine and the little girl she is escorting, I'm not in a hurry to visit.
If you haven't read the first books in the series, you'll have no problem following the story. But if you have, you'll enjoy revisiting many of the characters you've met in previous books.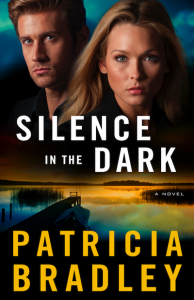 Here's the book's back cover blurb:
When Bailey Adams left Logan Point two years ago for the mission field of Chihuahua, Mexico, she thought she was getting away from her problems. Running into her ex-fiancé Danny Maxwell was not part of the plan—neither was being chased through the city by the local drug cartel, the Calatrava. Now despite her best efforts, Danny is her only chance of escaping the people chasing her and getting back to Logan Point safely. Can Bailey find the strength to face what's coming? And in the midst of the chaos, can she keep herself from falling in love with her rescuer all over again?
My thoughts:
This fast-paced suspense kept me turning pages late into the night. It was a perfect blend of mystery, suspense and romance. Reunion romances make the idea of a romance blossoming in such a short time in such dire circumstances so much more believable. And I love that Danny got a second chance to prove his love. Pat did a fantastic job of believably portraying Bailey's struggle to put God's will for her life ahead of the desires of her heart. The spiritual thread is nicely woven through the story. And I love how Bailey's parents show their love and support to her (but I won't tell you how, because I don't want to give anything away). 5 stars!
I asked Pat ...
Where did you get the idea for this book?
Funny thing about that. Bailey came out of nowhere in a conversation between Ben Logan and Danny Maxell when I was writing the second book, A Promise to Protect:
"Have you heard from Bailey?" Ben asked when he caught up with him.
"A letter every now and then." Danny's clipped words warned Ben away from the subject.
I had to know why he hadn't heard from her and where she was.
That's too funny. Non-writers must get a chuckle over how little we sometimes know our own characters until the words spill out of their mouths.
GIVEAWAY -
Hop over to my blog
where I'm giving away a paperback copy of Patricia's book to one randomly selected commenter--open worldwide. I'll pick the name after midnight EDT Saturday.
If you'd like to connect with Patricia Bradley, you can find her at:
And her
Silence in the Dark
can be purchased at the
Book Depository
with free worldwide shipping
Multi-award-winning author Sandra Orchard leaps off the garden trails of her herbal-researcher-turned-amateur-sleuth (Port Aster Secrets) series, to the museum corridors of her plucky FBI art crime agent Serena Jones, in A Fool and His Monet.
When not plotting crimes, Sandra plays make-believe with her grandchildren or hikes with her hubby along the escarpment, near their home in Niagara, Canada.
To learn more visit
www.sandraorchard.com
P.S. I'm currently finishing up the final book in my Serena Jones mystery series, so if you've read A Fool and His Monet and wanted a chance to have a say in who Serena ends up with, hop over to the poll and leave a comment.