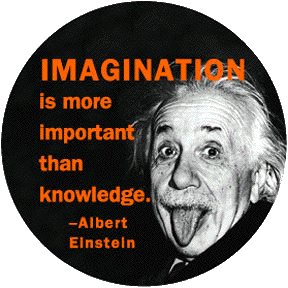 Once, I was challenged to complete an exercise which involved making a list of my favourite childhood activities. Here is what I came up with. Reading books, acting out books (I'd pretend I was one of the characters and walk around with the book in front of my nose 'playing' the book as if it was a movie), playing handball against a brick wall pretending I was a tennis star, playing memory games, drama lessons, playing pretend games with friends, visiting playgrounds, riding my bike and pretending it was a horse, art lessons, cooking sweet treats, pretending my life was a story book.
I could see that even as far back as then, my fascination with stories was thriving. It was my natural way of expression from a very early age and I used to do it spontaneously. The point of the memory exercise was to prove that God has planted our future roles and destinies inside of us way back when we're in the secret place of Psalm 139 (implanted in our mothers' wombs). It certainly showed me that but I noticed something extra too.
Part of my adult life has been tainted with wanting to achieve something impressive. In my childhood, I simply did all of these activities because they brought me joy and pleasure. As I grew up, I couldn't help adding a certain heaviness to the joy, making life more of a burden. One day I was stewing over how I can possibly get my books "out there" more, when I heard my 16-year-old son humming. He'd finished his study commitments for the day and was happily checking his footy tips and beginning his computer games, getting involved in his cyber-world just because he loves it. I started thinking,
I need to take a step back and ponder, because I'm missing something.


Perhaps my point is that worrying over how many people we're touching or affecting with our work moves into the arena of arrogance and pride. It's freeing to think that God intends us to keep our youthful enthusiasm, delighting in our activities for their own sake without getting hung up on the notice and attention we're receiving. We need to trust that our creativity is being directed exactly where it needs to be. I want to move back into the beautiful childhood attitude of getting fully immersed in something just because I love it.
The word, "success" is an insidious blood-sucker that we never think much about during our first ten years on this planet. We're down-to-earth and sensible, simply doing what we enjoy whenever we can. When "success" is introduced into our vocabulary as something to strive for, that's when we begin deciding we need to do a heap of other things. I'm sure it's also when we begin to open ourselves to depression and neuroses we were never designed to carry.
I started having a closer look at some of the Biblical folk who God promised to bless abundantly. Many of them seemed to have a different heart attitude, wanting to take themselves out of the picture, simply using their skills and talents to celebrate God and give Him the glory. Whenever they moved dangerously into the domain of worldly thinking, it was never a good thing and was always rebuked. I'm thinking of King Saul burning the sacrifice before Samuel arrived, out of fear of how he would appear to the people if didn't; of King David organizing a census simply because he wanted the personal security of being able to gloat over the size of his army; of James and John being gently rebuked because of their striving for the right and left-handed positions next to Jesus. Similar attitudes to these sometimes get themselves entrenched in my thought processes. I believe I need to keep alert and weed them out of there.
I need to remember the simple motivation of my childhood, creating through my writing simply out of love and pleasure, not being overly concerned about positive feedback, catalogue appearances, numbers of sales or literary attention as gauges of how I'm going.
How about everyone else? What were your favourite childhood activities? Do you notice a thread between them and your current life occupation?
Paula Vince is an award-winning fiction author who lives in Mount Barker, South Australia, with her husband and three children. She enjoys her lifestyle of writing and educating her children at home. She has written seven novels for youth and adults. Paula values her faith, family and fiction and believes that nothing has more power to delight and inspire people than a good story with lovable characters. She likes working with the background hum of the washing machine and dishwasher, to give the illusion that she's multi-tasking.